Symphony of the Tasman
With world-class dinning and sweeping Ocean views, Sail across the Tasman and journey through the Bay of Islands, New Zealand onboard the intimate Crystal Symphony
Package Details
Upgrade Options
Itinerary
Terms and Conditions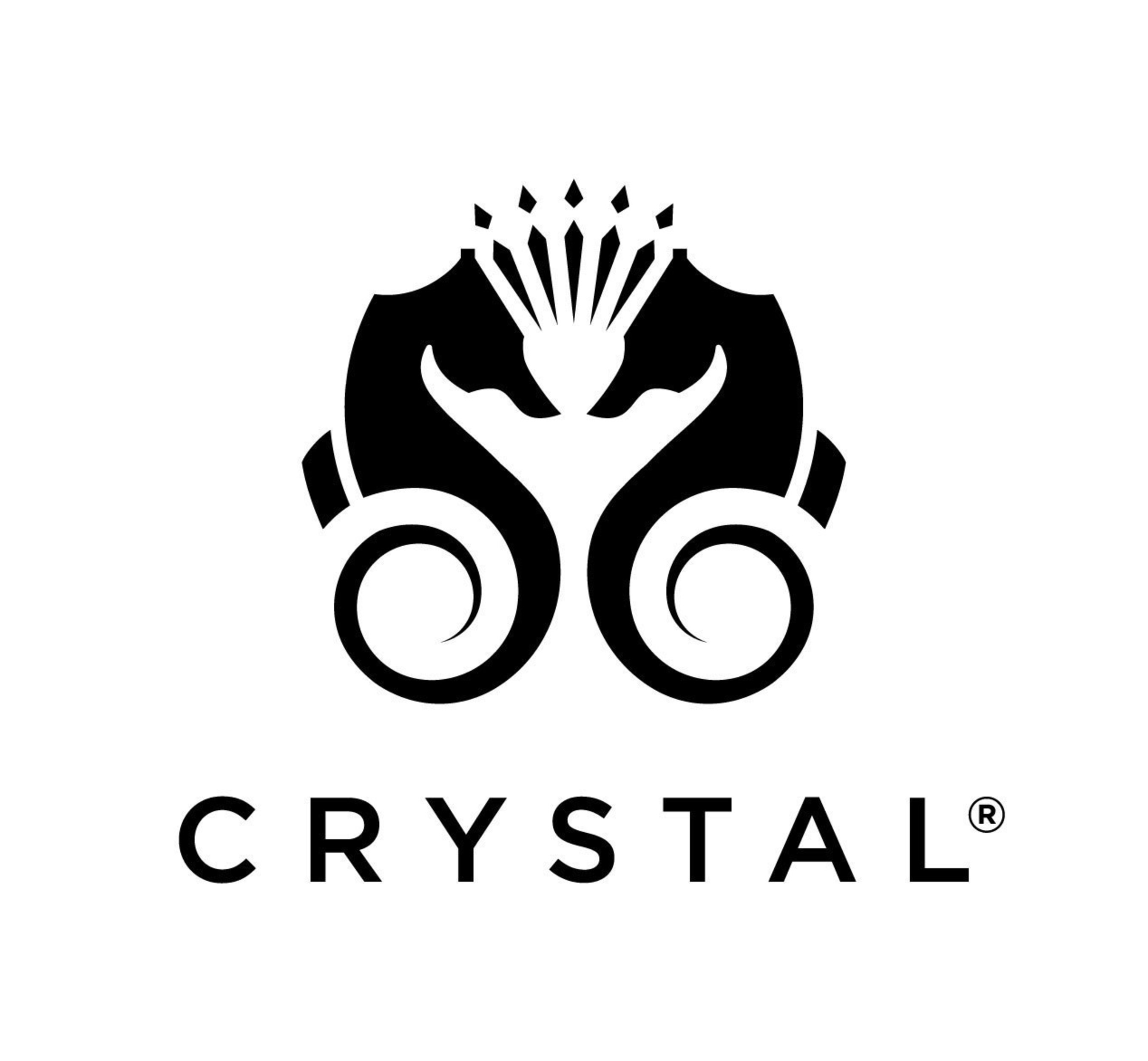 ---
Embark on a blissful journey from Australia to New Zealand. Travel onboard Crystal Symphony from Sydney, spending two leisurely days at sea, reveling in her famed perfectly at home service, while meeting like-minded travelers, and enjoying panoramic ocean views. Upon reaching the Bay of Islands, immerse yourself in the natural beauty, explore pristine beaches, historic sites, and lush landscapes. This cruise seamlessly blends relaxation and adventure, offering a perfect escape into the serene waters.
Package Inclusions:
4 night cruise from Sydney to Auckland onboard Crystal Symphony
All onboard meals with 9 exceptional restaurants & selected alcoholic beverages
Welcome champagne
Complimentary wine and spirits from set menu
Complimentary soft drinks
Fresh fruits, daily change, on request only
Pillow menu (selection from a variety of pillow types)
Complimentary unlimited standard WiFi
24 hour in-suite dining
Assistance with packing and unpacking
A wide range of onboard activities & entertainment
Port charges, taxes & prepaid gratuities
2 nights accommodation in Auckland including breakfast daily
Transfers from your Auckland hotel to the airport
Economy class flight from Auckland to Sydney + baggage
Travel Dates: 16 December - 23 December 2023
Upgrade Options Ocean View Guest Room from $4449
Guest Room with Veranda from $4859
Single Ocean view guest room from $5099
Junior Crystal Penthouse Suite from $9799




Itinerary Day 1-6
01.SYDNEY AUSTRALIA
DEC 16, 2023
DEPARTURE 2:00 PM
Discover Sydney, Australia's most iconic city home to architectural wonders such as the Sydney Opera House and Harbor Bridge. Sydney is an energetic and exciting metropolis where nightlife, shopping and fine restaurants compare favorably with the finest the world has to offer. Despite its modern advances, Sydney has lovingly cherished its heritage, for this was the birthplace of the Australian nation.
3 OPTIONAL SHORE EXPERIENCES (SUBJECT TO CHANGE)
SYDNEY EXPLORER
View Sydney's most impressive sights on this panoramic introduction to the city's best-known attractions, with a chance to capture a great photo from one of the most dramatic vantage points overlooking the harbor.
ACTIVITY LEVEL: MODERATE
TYPE INTEREST: SIGHTSEEING AND / OR CITY TOUR
AUSSIE WILDLIFE ENCOUNTER
Depart the pier by motor coach. Discover the beautiful leafy suburbs as you climb to Sydney's hill district. Your destination is the Featherdale Wildlife Park.
ACTIVITY LEVEL:MODERATE
TYPE INTEREST: NATURE & WILDLIFE, SIGHTSEEING AND / OR CITY TOUR
SYDNEY SIGHTS & THE OPERA HOUSE
Enjoy a panoramic tour through the city and its surrounding areas including Bondi Beach before having a guided visit of the iconic Sydney Opera House.
ACTIVITY LEVEL: MODERATE
TYPE INTEREST: PEOPLE & CULTURE, SIGHTSEEING AND / OR CITY TOUR
02.DAY AT SEA
DEC 17, 2023
03.DAY AT SEA
DEC 18, 2023
04. BAY OF ISLANDS, NEW ZEALAND
DEC 19, 2023
10:00 AM - 6:30 PM
ANCHOR
Stunning landscapes, sparkling waters and tropical weather are just some of the aspects that define the magnificent Bay of Islands. This region of New Zealand is a popular spot for tourists and locals, who are drawn to the incredible scenery of its green and paradisiac coastline.
7 EXCURSIONS OPTIONAL SHORE EXPERIENCES (SUBJECT TO CHANGE)

MAORI WAKA EXPERIENCE
Explore Maori culture with the Ngapuhi, the largest tribal group in New Zealand. Start your experience with a traditional welcome, then board a 50-foot war canoe for a cultural and spiritual journey on the Waitangi River. Glide through serene estuaries, heading to Haruru Falls or a historic Treaty of Waitangi site. Immerse yourself in Maori myths, learn songs, and practice traditional paddling. Your guide will provide insightful commentary on Ngapuhi customs, history, and local wildlife as you embrace the spirituality of this incredible region.
ACTIVITY LEVEL:PHYSICALLY FIT
TYPE INTEREST: BOATING, KAYAKING AND RAFTING, PEOPLE & CULTURE

GLOW WORM CAVES & KAURI FOREST
Explore Northland, from its towering Kauri trees to a mesmerizing glowworm cave. Begin with a scenic drive to Puketi Forest, renowned for its preserved Kauri forest. Boardwalks make for an accessible trail, unveiling its unique ecosystem. Next, journey to the Waiomio Glowworm Caves, guided by Maori guardians, marvel at delicate geological formations and the enchanting glow of blue-green lights akin to the Milky Way, creating an unforgettable underground experience.
ACTIVITY LEVEL:PHYSICALLY FIT
TYPE INTEREST: NATURE & WILDLIFE, SIGHTSEEING AND / OR CITY TOUR

HOLE IN THE ROCK CRUISE
Set sail on a catamaran adventure through the Bay of Islands, a stunning archipelago with 144 islands boasting crystal-clear blue waters and golden sandy beaches. Sail past rocky outcrops to Cape Brett Lighthouse and Motukokako Island, rich in Maori and historical significance. Admire the 500-foot cliffs of Motu Kokako and, weather permitting, cruise through the famed 'Hole in the Rock' and Cathedral Cave. Spot dolphins and marine life from the comfortable decks as your Captain shares insightful commentary on the region's history and wildlife.
ACTIVITY LEVEL:MINIMAL
TYPE INTEREST:BOAT TRIP, SIGHTSEEING AND / OR CITY TOUR

PUKETI FOREST, MAORI MARAE & KAWAKAWA
Head out to Puketi Forest, known for its ancient Kauri trees and rich history. Follow a short guided walk through the lush forest, discovering diverse native flora and fauna. Visit a Maori Meeting House in Kaikohe for a traditional welcome and to learn about the tribe's Polynesian heritage. Explore Kawakawa, home to the renowned fabulous public toilets designed by Austrian artist Frederick Hundertwasser. Pass through Paihia on your way back, where New Zealand's first church was built by missionaries in 1823.
ACTIVITY LEVEL:MODERATE
TYPE INTEREST: HISTORY & ARCHAEOLOGY, NATURE & WILDLIFE, SIGHTSEEING AND / OR CITY TOUR

R TUCKER THOMPSON SHIP EXPERIENCE
Experience a day on the iconic R. Tucker Thompson, a traditional gaff-rigged schooner with her own unique history. Sailing on the iconic R. Tucker Thompson is one of the few opportunities to go sailing on a working tall ship, in one of the most spectacularly parts of New Zealand, the beautiful Bay of Islands.
ACTIVITY LEVEL: MODERATE
TYPE INTEREST: BEACH / SWIMMING, BOAT TRIP

ULTIMATE BAY OF ISLANDS
Join us on a luxury tour around the Bay of Islands as you drive by Waitangi Treaty Grounds location of the signing of New Zealand's founding document you will see the local scenery and visit Kawiti Caves to be able to see glow worms in their natural environment.
ACTIVITY LEVEL: MODERATE
TYPE INTEREST: NATURE & WILDLIFE, PEOPLE & CULTURE, SIGHTSEEING AND / OR CITY TOUR

CAPE REINGA BY HELICOPTER
Get to see part of the North Island's majestic landscapes from a dual perspective of the sky and the ground in this unique experience. Begin your helicopter flight to the Cape Reinga region, which offers spectacular aerial views of harbors and beaches. Landing, begin your three-hour panoramic drive, with stops at the Cape Reinga lighthouse and Tapotupotu Bay and the Te Paki stream with its giant sand dunes where you can try sandboarding. Embark on the next leg of your flight, landing at Henderson Bay for lunch in a private house. The flight back down the east coast passes across the Houhora Harbor, Karikari Peninsula, Whangaroa Harbor, the Cavalli Islands, and the stunning Bay of Islands.
ACTIVITY LEVEL:MODERATE
TYPE INTEREST: NATURE & WILDLIFE, SIGHTSEEING AND / OR CITY TOUR

05.AUCKLAND, NEW ZEALAND

DEC 20, 2023
ARRIVAL 7:00 AM
New Zealand's vibrant cosmopolitan, Auckland's spectacular waterfront and, the magnificent skyline is an iconic blend of urban sophistication and natural beauty. Situated astride a narrow, jade-green isthmus between the shimmering waters of the Tasman Sea and the Pacific Ocean on two harbors, the Waitemata and Manukau, is Auckland. This vibrant city is a gateway to New Zealand's natural and cultural treasures: great natural beauty, friendly people, magnificent glacier-studded mountain ranges, sculpted fjords, pristine beaches, lush rainforest, an endless array of sporting activities, and, not to be forgotten, plenty of sheep and rolling farmland.

3 EXCURSIONS OPTIONAL SHORE EXPERIENCES (SUBJECT TO CHANGE)

AMERICA'S CUP SAILING
Guests will be able to sail on an iconic America's Cup yacht, These yachts were built for the 195 challenge is San Diego. Guests will have a chance to partake as a crew member or you can sit back and watch the action on this expereince.
ACTIVITY LEVEL:MODERATE
TYPE INTEREST: BOAT TRIP

COAST TO COAST BY HELICOPTER
Embark on an incredible scenic helicopter flight above Auckland, or Tamaki Makaurau in Maori, meaning the city 'desired by many.' Marvel at the diverse geography, Aukland is situated on a volcanic field with 55 cones, lakes, and lagoons. Soar over iconic landmarks like the Harbor Bridge, Chelsea Sugar Works, and the extinct cones of Mount Eden and Mount Albert. Capture breathtaking views of the Sky Tower and opulent estates along Takapuna Beach. The panoramic vista extends to the Hauraki Gulf's islands, Devonport Naval Base, Mt Victoria, North Head, and the dormant Rangitoto volcano.
ACTIVITY LEVEL:MODERATE
TYPE INTEREST: AERIAL TOUR

TASTES OF WAIHEKE ISLAND
Visit the beautiful island of Waiheke for a taste experience of oil, local wines and delicious lunch at Mudbrick Vineyard. This is a small intimate group to enhance the experience.
ACTIVITY LEVEL:MODERATE
TYPE INTEREST: FOOD & WINE

Disembark the Ship and check into your 2 night stay in Auckland including Breakfast Daily.
On the final day of your holiday you will be private Transfered to the Auckland Airport
Terms and Conditions Terms and Conditions apply: All prices are quoted in Australian dollars, based on per person double occupancy unless stated otherwise, and inclusive of all taxes and discounts. All prices & itineraries are current as at 14 November 2023 & subject to change without notice. Prices are subject to change due to availability, currency fluctuations, fuel price, and tax increases. Price includes any stated bonus nights, upgrades & package savings, if applicable. All passports, visas, travel permits, and vaccinations are the responsibility of the travelling passenger to secure prior to travel. Airfares are capacity controlled and are subject to change at any time without notice, based in economy class from Auckland and are subject to the carriers' flight schedules and conditions. Please call us for prices from other airports. Travel packages advertised may include multiple products provided by several suppliers to provide a travel itinerary. Each component of the package will be treated independent of each other, and the specific terms & conditions of each product supplier will apply. Hotels may charge resort fees, or a security bond not included or mentioned in this package, payable direct upon check-in.
Symphony of the Tasman
Includes:
Cruise Included
Beverages Included
Excursions Included
Flight Included
Accommodation Included
Meals Included
Tours Included
Transfers Included